Latest ver download
How to use
Version history

Introduction

3DP Chip will enables you to enumerate devices and download the latest device drivers with few simple clicks. Problems with detecting your devices, finding device drivers to setup your system is worse than Blue screen of death. Everest and Aida32 doesn't provies you a device drivers and they are still heavy.

You can use it just for enumerate the devices such as CPU, MOBO, Graphic Card, Sound Card and Ethernet Card. And you can download the latest device drivers through our web site.


License

No limitation for end users.

-----------------------------------------------------------------------------------------------------------------------------------------------------------------------------------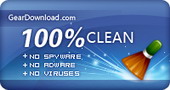 http://www.softpedia.com/get/System/OS-Enhancements/3DP-Chip.shtml
SoftPedia :
"3DP Chip is a tool created to help you view your devices and download the latest device drivers with few simple clicks. Problems with detecting your devices, finding device drivers to setup your system is worse than Blue screen of death. Everest and Aida32 doesn't provies you a device drivers and they are still heavy.

You can use it just for enumerate the devices such as CPU, MOBO, Graphic Card, Sound Card and Ethernet Card. And you can download the latest device drviers through our web site.

3DP Chip uses a high-performance detection algorithm and have more thant ~ integrated database."